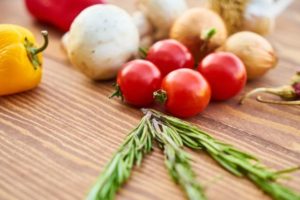 I don't know about you, but as a busy single professional, it's hard to find time to eat well. When I've been exhausted at the end of a long day in the past, it was tempting to either eat out or order in or heat up a frozen meal or worse. All that's changed now with the onslaught of fresh meal kits having entered the market in the past few years. Whether you're single, a couple or a family, whether you're paleo, vegan, diabetic or carb-conscious, there's a meal kit service for you that can be delivered directly to your front door, fast and fresh.
There are MANY different meal delivery services in the market (and it seems more entering all the time). Some of the most popular are Sun Basket (my personal favorite), Hello Fresh, Thistle, Home Chef, Blue Apron, Purple Carrot, and Green Chef. To be fair I've not tried them all, but the two that I've found work the best for me are Sun Basket and Amazon Meal Kits (late entrants) which can be found at many Whole Foods markets or delivered to your home.
In both cases, I can choose the meals I want to make, and the kits include recipes — fresh meats, vegetables, starches, and all the ingredients you need to create fabulous meals typically in less than 30 minutes. It makes life really easy, the meals are delicious and healthy, and are pretty cost-effective as well. There's minimal prep, clean-up, and there's no waste. What's not to love?
You can also get meals that are pre-cooked and ready to heat up and go, but I personally prefer the "zen" of chopping and cooking my meals; it's therapeutic, and a nice way to wind down from a stressful day.
Again, there are meals and services that cater to virtually any type of diet you're focused on so there's really no good reason not to give the kits a try if your life is fast-paced and hectic, and you're looking to find simple solutions.
I encourage you to research the options and give them a try; I'm a believer!