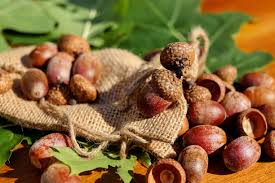 Most people are aware that I am (and always have been) an avid Beatle-ologist from a very young age. One of the things I find particularly fascinating is what's become of the children of the Beatles — between the four guys, they had 10 biological children in total, and all but George also have stepchildren.
I want to keep this blog relatively brief so allow me to share just a few examples to showcase the talents and passions of these amazing renaissance individuals and what they're doing in the world as part of their legacy (I may well elect to do a more in-depth article at some point covering all of them).
The one I've been closest to myself is Julian Lennon (John's older son) who is the same age as me; I've had the good fortune of connecting with him over the years and admire him greatly. Julian is a gifted, multi-faceted man of extraordinary talent, virtue and depth of character. He's not only an extremely talented singer and songwriter, and a successful musician, but he is also a noted photographer, a passionate philanthropist, film producer, advocate of many amazing global causes, and an award-winning children's book author.
Just recently I happened to catch an episode of a new cooking show by Mary McCartney who has carried on her mother's dual legacy of being a noted photographer and a fantastic vegetarian cookbook author, chef and on-air talent. The show did a great job showcasing Mary's personality, her humor and her charisma — as well as her obvious gift for creating delicious healthy meals.
Mary's sister Stella McCartney has been a wildly successful leader in the fashion world for over 20 years. Her designs are sought after by some of the world's most famous celebrities, and her clothes are eco-friendly mindful of the environment. Stella is also a lifelong vegetarian and a passionate animal rights and climate activist.
George Harrison's only son, Dhani Harrison, is a multi-instrumental musician in his own right, a sought-after film/TV composer, and is among the most tech-savvy progressive technology-minded of the bunch having been instrumental in the Beatles being part of the hugely popular Rock Band video game developed by Harmonix in 2009. He also shares his dad's passion for race cars.
What's especially interesting to note is that virtually all of the Beatle children have pursued creative passions whether in music, photography, cooking, fashion, filmmaking, philanthropy — or a combination of all of the above. There's a whole lot more to share about ALL of these talented individuals, and as I mentioned — stay tuned to this channel — as I'm likely to write more about them in a lengthier article hopefully showcased in a notable publication.