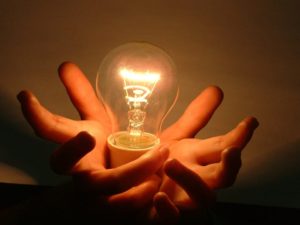 I don't know about you, but with all that's going on around us at the moment it feels like there's so much we don't control these days. There are a lot of things we aren't in charge of, but one of the things we can do is to go inward, reflect, and take stock of our lives — all areas of our lives. It's a powerful time to reinvent ourselves and our lives if we take the time to pause and consider whether the choices we've made in the past still hold up with where we're at today in our lives — and where we're going next.
Some questions to consider: 
Are you happy and fulfilled in your work?
In your relationship and family?
With your health and finances?
Do you want to create a second source of income (which may at some time evolve to become primary)?
How's your relationship with yourself — your mind, body and soul?
Is there more you've been wanting to do and create if you only had more time?
Well, for many that time has arrived along with the shelter in place orders. Are you using this time wisely?
In talks with friends and colleagues I'm experiencing a myriad of people reinventing themselves — some who were speakers have morphed from live audiences to online, I've seen relationships fall apart and others ramp up, others have been laid off and pivoted to starting the business they've always wanted to in very creative ways. Others have talents we didn't know about that have emerged — I've got friends who were (are) business leaders who have gifts as painters, bakers, and yoga teachers (!).
It's all too easy to do things the way we always have, and to essentially go through our daily rounds mindlessly. For many of us, these shelter in place orders have turned us into automatons of a sort — same old thing day after day (as in Groundhog Day!). However, we could be missing the opportunity of a lifetime if we don't take some of the time we've been given and pause to reflect on how aligned our life is (or not) now.
If we don't reinvent ourselves (fairly often) we can get stuck, stagnate and run the risk of being left behind. We have a chance in all of what's going on to pave the way to a new future for ourselves and for society. What will you do with this precious time?