Miscellaneous Testimonials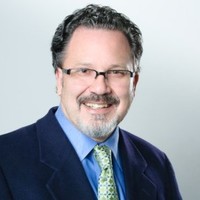 "Kelli is a rare maven, connector, business strategist and soulful brand guide." I realized after send a few hours in her presence, that she is extremely perceptive and quick in sizing up people, situations and business possibilities. Kelli is a catalyst for world class brand development. If you are looking to put more life and energy into your company or brand – call Kelli!"
– Jerome Conlon
Founder, Brand Frameworks, LLC
Former Global Director, Nike
Former VP Starbucks
Former SVP NBC
"Kelli's contributions as co-producer of 'MusicBiz 2005' have been essential. Her relationships and management of them, as well as her conceptual abilities have been a cornerstone of the business we have been developing. I can't imagine that it (the conference) would have happened without her. For starters, she brings a tremendous understanding of the market, a stellar reputation, loyal relationships among the leaders in the field, highly developed written and oral communication skills, untiring work ethic, excellent team building skills, and total reliability. Needless to say, it has been a pleasure to work with Kelli and I am completely satisfied with the experience. I would absolutely recommend her to business colleagues, though I hesitate to see her drift too far away…I'd like to continue working with her myself!"
– David Schwartz
Former Chairman of Music in Schools Today
Former Editor of Mix Books
"Allow me to share with you some of how I perceive the unique value you bring to the table. You bring such a heartful connection along with a sharp, quick, and precise understanding that it feels like you entered our world and joined us there. That alone is quite special and unique. But it is coupled with a creative and masterful sense of what is possible and what is needed next to bring it there. You extended and expanded our vision beyond the current horizon we saw, and that was both delightful and inspiring. And of course, you truly are a super connector — second to none. The vast wealth of connections, personal relationships, and deep and varied experience you weave into your work is simply invaluable."

– Jeffrey Rutstein
Clinical Psychologist & Co-Creator, New Initiation Training
 "I have found Kelli Richards to offer a unique combination of skills and insights. With each project we have worked on together, Kelli has surprised me with a level of connectedness to both the industry and the personalities we were involved with–the recording industry, the film industry, digital media–even the automotive industry. I value our professional relationship and am always curious to see what Kelli has going next."

– Henry Eshelman
Platform Media Group
Former SVP & Managing Director, Baker/Winokur/Ryder PR
"Kelli Richards' knowledge of the digital content market is as deep as her network of key contacts is wide. She is a truly professional guide in a complex and rapidly evolving environment."
– Nic Garnett
Nic Garnett, Principal, Interight
Former CEO of IFPI
"Kelli is truly amazing: she knows so much about every angle of the entertainment business, she has a network that's larger and more active than anyone I know, and she is very diligent and tenacious, yet fun to work with and a pleasure to be around."

– Gerd Leonhard
Global Futurist, FuturistGerd.com, CEO, The Futures Agency
Former Founder & CEO of Think and Link
"Kelli takes the concept of strategic alliances (i.e. "dot-connecting") to a whole new level. Having driven digital music initiatives for Apple for nearly a decade, and having worked closely with marquee musicians and other creative leaders and digital music technologists across the entire ecosystem– Kelli's rolodex is truly among the most impressive I've come across.
When she named her advisory firm "All Access Group," she wasn't kidding! Kelli brings the talent of an artist, the business sense of an executive, and the experience of a veteran to every project she elects to undertake.
My firm (Cogentic Advisors, www.cogentic.com) started collaborating with Kelli beginning in 4Q 2008, and we've since formed a highly synergistic alliance — we are working together to tackle several large capital raise projects, and helping many of our clients accelerate their performance through strategic business development across the digital media ecosystem. When dealing with industry leaders, it helps to know that you are working with the best. A true professional, with the utmost integrity — and a balanced life — Kelli has achieved what most can only dream about. We're proud to have her as a primary strategic alliance partner & collaborator."
– Robert Yamashita
Managing Director & Co-Founder, Cogentic
"Kelli is amazing, not only because she is a successful business woman, self-made and great at what she does; but more so, because she is intelligent, productive, insightful and truly has a deep understanding of the ever-evolving landscape, in which so many others become lost. If you want to find the smartest way forward, just follow Kelli."

– Peter Rafelson
President, Rafelson Media
"Kelli knew what 'convergence' meant when most people thought it referred to the intersection of the 101/237 (Bay Area) freeways. She has been deep in what the Internet has now become since the beginning (even before the beginning with things like music and CD-ROM multimedia). She's a great strategic thinker and networker, and it has been a pleasure to work with her and keep in touch through the years. I highly recommend her and her company, The All Access Group."

– Brad Cooper
Founder & CEO, Human Radius (fellow Apple Alum colleague)
"Kelli's no-nonsense approach to the world of technology and entertainment marketing is very much appreciated in an ever-changing business and media world. Her attention to detail and enthusiastic embrace of the evolving nuances of the new media space make her the ideal sounding-board. I look forward to continuing to work with Kelli in the future."

– Kimberly King Burns
Founding Partner & CEO, CONVERGENZ/Solutions

"Kelli, thank you so much for helping us get unbelievable auction items for the Northern Virginia Family Services gala over the years. The signed guitars from Imagine Dragons, KISS and Brad Paisley were huge hits, as were the items from Taylor Swift, Bon Jovi, Bruce Springsteen, Beyonce, Bette Midler & many others. Families at risk in the DC region are now better off because of your help."
Fred Diamond Video Testimonial: https://www.youtube.com/v/SxtkKwRKluw?version=3&hl=en_US
– Fred Diamond
Principal, DIAMOND Strategic Marketing
"Truly a force of nature and not to be missed, the tools and insight provided by Kelli in this podcast should be required listening for any Pyramind student and should not be missed by anyone considering a career in music!
This was one of the most amazing presentations in this series, and Pyramind hopes to bring Kelli back for another presentation. Her frank insights were embraced by all of the students, and as many of the technologies she spoke about become the "norm" in today's music industry, Pyramind hopes she will pay us a few more visits." (Listen to replay: http://www.pyramind.com/evolution/guest-lecture-series/kelli-richards.html)
– Greg Gordon
President, Pyramind and NARAS Trustee
"Kelli Draws a Crowd!  I've received tons of e-mails claiming our podcast interview was the very best.  It was great fun having you; let's do it again soon!"

– Jim Griffin
Co-Host, Smartest Person in the Room podcast
Owner, Cherry Lane
"What can I say? We asked Kelli for an intro to a couple of managers once, and got back some of the biggest names who all responded to us straight away. She's a magician!"

– Steve Mayall
Founder/Director, MusicAlly

"Kelli has proven to be an excellent resource for Red Herring Events. She contacted over 50 musicians and celebrities for our Herring on Hollywood event. Kelli is both professional and a pleasure to work with. With her assistance, we were able to book the musician Ice-T to speak on the music panel. We will definitely be using Kelli's services for future events."
– Beth Curran
Event Producer, Red Herring Magazine