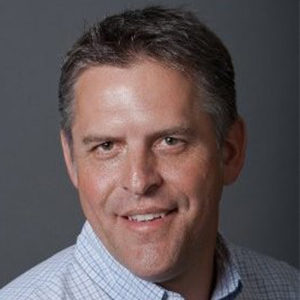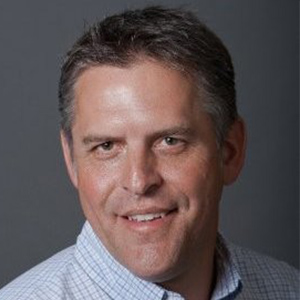 "Kelli has been a powerful asset to our team at Intel Sports and Entertainment, especially with regard to evangelism of our True VR technology. As a seasoned digital media veteran, she's well-respected and exceptionally well-connected with many of the top influencers in music, entertainment & brands who we wanted to explore building relationships with. Whenever I've mentioned an ideal target, she has C-level relationships with them. She has been exceptional to work with — and has enabled us to engage many of these ideal customers in active conversations with us to explore creative possibilities. We look forward to working with her again before too long — and I can't recommend her highly enough to others in tandem."
– Jeff Jonas
Chief Commercial Officer, Intel Sports & Entertainment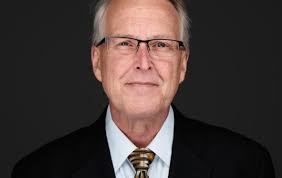 "When I launched Huawei's first podcast channel, one of my goals was to interview high profile tech executives and Key Opinion Leaders. Having worked with Kelli in prior roles, I quickly reached out to see if she could help. I was not disappointed. In short order, Kelli helped us secure over two dozen tech industry thought leaders and the results were way beyond expectations. I highly recommend Kelli for any project that requires securing celebrities in any area, whether music, entertainment or tech. It seems she knows everyone in Hollywood and in Silicon Valley."
– Scott Jamar
VP of Industry Relations, Huawei Technologies, USA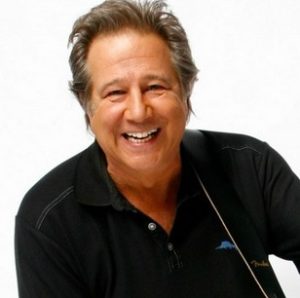 "Kelli Richards is very well connected, I found that out the first week we worked together. She seemed to know everybody, not only in Silicon Valley, but also throughout the entertainment industry. She has the intangible ability to cut through the minutia and get directly at the heart of a situation. But, to me, her greatest asset is her ability to deal with people. High tech and traditional, a unique combination. That's Kelli Richards."
– Greg Kihn
Musician, Author & Notable DJ
"I've engaged with Kelli at three different companies for a variety of different projects connecting technology and the entertainment space, and have always found her to be straightforward, easy to work with, well connected and responsive to the individual needs and requirements of a company's current business situation. Because she has spent her career working with both high-profile brands and high-profile entertainers, Kelli is particularly adept at creating and communicating sales and marketing strategies that work well for both creatives and business leaders. She's equally at ease in talking about digital technology with engineers, business strategy with executives, and tactical details with an event planner, which make her a powerful asset for a wide range of projects within technology and entertainment."
– Greg Estes
GM, Media & Entertainment, Nvidia
VP of Marketing, Nvidia
Former VP of Marketing at Mozes
"I have worked closely with Kelli over the years. She is dedicated, committed and completely focused on everything she works on. She is a trusted colleague, a valued friend, and a reliable source for strategic information in this new age of digital music and entertainment."
– Denzyl Feigelson
Founder & CEO, Platoon.ai
Music Synergist at iTunes (Apple Inc) & Original Member of the iTunes team
Former Founder & CEO of AWAL – Artists Without a Label
Former Manager of Kenny Loggins, Paul Simon & Other Major Artists
"I have worked closely with Kelli over the years. She is dedicated, committed and completely focused on everything she works on. She is a trusted colleague, a valued friend, and a reliable source for strategic information in this new age of digital music and entertainment."
– Dave Jaworski
Principal Program Manager, Microsoft Teams Strategic Engineering
Former COO & CTO, The Lifebook Company
Former CEO of PassAlong Networks
"Kelli and I have worked together very effectively during the past couple of years. I brought her on board primarily to assist my division at Philips in securing content deals for our Connected Home product line. We put her extensive connections in the entertainment industry to good use, and she was instrumental in establishing some great relationships for us with all of the major record labels, as well as helping to secure key content deals with many of the top leading aggregators including AOL Entertainment, MP3.com, Radio Free Virgin, Yahoo, Film, Listen.com, and Playboy.com among several others.
She also did comprehensive outreach directly to roughly 100 or so top name artists offering them a new vehicle for reaching their fans through our connected home devices. Her rich knowledge, experience, and connections combined — both in entertainment and in technology — have been a great asset for us. Kelli has proven herself to be a valuable resource and extension of my team, and I look forward to continuing our work together for Philips as we move forward."
– Jean-Marc Matteini
Director, Strategic Product Management at Faurecia
Former VP & Head of Consumer Products, Devicescape Software
Former GM of Connected Home Division at Philips Consumer Electronics
"Kelli has spearheaded our transatlantic interests with a speed and tenacity that is breathtaking. Her remarkable access to platinum-level artists and their representatives is already our guarantee of fast-track results, but it's better than that – Kelli delivers great results! Our business relies on professionalism, respect and trust, and these are qualities that Kelli has augmented and harnessed to our genuine advantage.
I look forward to our continued success in working together, and value Kelli as an important and integral part of my team.
Proven and undoubted ability and track record in the creation of powerful connections across music, entertainment, and new technology. Kelli tells it like it is and she has never failed to deliver on every single project she has advised my organization on."
– Mel Croucher
CEO, Jeeni, Automata & Deux Ex Machina 2
Former CEO of MyReputation.com
"Kelli is a highly valuable resource to our organization. She brings incredible depth of experience with an extremely impressive list of who's who industry contacts and long-term relationships. Kelli is a creative, strategic thinker who one can always count on to own opportunities from beginning to end. Very results oriented, Kelli executes with focus, accountability, and integrity."
– John Deegan
Sr Director, Global Partner Development, Microsoft
Former VP of Business Development, PassAlong Networks
"Kelli has a terrific sense of market timing and is vastly well connected to the media and tech industries. The combination of problem solving and door opening skills that Kelli can deliver has solved both specific problems for me as well as providing strategic options at two different companies now. I would recommend any executive who needs business solutions to secure Kelli's services whether it's that next big thing or a superstar you're looking for she and her company will deliver — and in multiples."
– Brian Hofstetter
Executive Producer, HDR Content (Color a Go-Go)
Former CMO/Founder of Trusight Inc
Former CEO of SEN-CE LLC
Former Director of Marketing at Zoran
"In this increasingly connected world, Kelli stands out as a pioneer and an expert – she is one of the best connected people I know. Her ability to put people together and have both parties grow and profit from the relationship is remarkable. For music, entertainment and technology in particular, she has built her reputation on filling a need where everyone succeeds and innovation happens – that's a powerful and unique skill set."
– Mike Sanchez
Human Resources Communications at Xiinx
Former Senior Manager, Global Brand Strategy at Cisco
Former Head of Marcom at Silicon Graphics (SGI)
"Mozes engaged Kelli to help us build out our presence in the brand space. We were already the leader in mobile interaction between fans and the music industry, so Kelli's experience in music and entertainment was a great fit. Kelli did nothing short of a fantastic job helping to educate brands about the power of mobile marketing and the unique experience that Mozes has to connect them to their consumers through music. She is extremely diligent, strategic and creative, and was very proactive working with our sales team to ensure we maximized her extensive network to open as many doors for Mozes as possible. Even when Kelli did not have a specific connection to a target of ours, she was very effective in creating opportunity for us where none had existed previously."
Curtis Thompson
Chief Revenue Officer, Feltsberg
Former VP of Sales at Oracle
Former VP of Sales at Mozes
"As an independent producer, consultant and entrepreneur I have worked with Kelli Richards over the last twenty five years. Kelli's experience and her ability to keep herself on the pulse of what is happening on the entertainment and technology front has made her consulting, relationships and rolodex invaluable to many, if not all of my efforts. Our work together as consultants (MediaFusion, Inc.) in new media entertainment (The Digital Performance Series), internet (MoreCars.net) and technology (SmartNav Systems, Inc.) has been productive as well provided a "value-add" to our clients (and shareholders). I look forward to a long and continued working relationship with Kelli."
– Jeffrey Diamond
Media-Technologist, Principal, JA Diamond Enterprises
Former Co-Founder & CEO, MediaFusion
"Kelli was instrumental in the development and video-on-demand service. By bringing her strong domain expertise, boundless enthusiasm and "A-list" roster of industry contacts, we were able to establish our name in the media world remarkably fast. Kelli is someone who truly understands what it takes to launch a new service like ours, and will work tirelessly on behalf of her clients to get in the right doors, reach the right people, and communicate the right messages to get the important deals done. We find her to be a highly unusual combination of strategist, sales person, marketer and evangelist and our entire team has enjoyed working with her throughout our growth."
– Josh Goldman
General Partner, Catapult VC
Former GP at Norwest Venture Partners
Former CEO of Akimbo Systems
"Kelli has the respect and attention of artists and executives alike, bringing both the audience and revenues they need. She honors her profession beyond the many honors she's richly earned. She is of service to the digital entertainment community, and has the respect and attention of artists and executives alike, bringing both the audience and revenues they need. If you are looking to work with the best, bring your best to Kelli. She's a true professional."
– Jim Griffin
Owner, One House LLC
Former CEO of Cherry Lane Digital
Former CTO of Geffen Records
"Kelli was the Producer of an Interactive Broadcast show for EMN by the name of Music Nexus. She is hard working, and has great industry understanding and contacts. I was extremely satisfied with the results of our business relationship. Kelli always worked hard and completed her work in a quality fashion ahead of schedule. I would not hesitate to recommend her to my friends and business colleagues for future projects."
– Chad Richard
SVP, Bus & Corp Dev at Yelp
Former Sr Director of Product Marketing, Apple Inc
Former Co-Founder/CEO of SimpleStar
"Kelli worked with us on our Sugar Mama initiative (helps our users earn free minutes of airtime by watching ads or participating in surveys). Kelli collaborated closely with me in particular to reach out to prospective consumer brand sponsors and encourage them to participate with us in this innovative program. Her ability to connect with top execs at these companies and to present the opportunity to them has been welcome and instrumental in helping us to forge long-term relationships with some of the most influential companies aimed at our target sector. We look forward to additional opportunities to involve Kelli in our ongoing initiatives."
Scott Kelliher
Head of Brand Advertising Partnerships, eBay
Former Chief Development Officer, AOL Tech-Telco Category
Former Head of Corp Dev, Virgin Mobile
"I believe there is a picture of Kelli in the dictionary beside the term "social network." If you are in the technology industry or the music industry you probably already know Kelli and know how good she is at what she does. Kelli's knowledge of the music industry and Silicon Valley has earned her the respect of many industry veterans. Kelli is able to leverage her longstanding relationships to accomplish great results for everyone who has the good fortune to work with her.
I first met Kelli while working for an online music distribution company called Artists First. I was so impressed with her work that I asked her to help me launch my next project, Hotshop. At Hotshop, Kelli provided valuable strategic advice and introductions and literally opened doors to opportunities with prominent partners and venture capitalists."
– Michael Spencer
Founder & CEO, SmartMoney International
Former CEO of Hotshop, LLC
"We engaged Kelli to open doors for us in the content industry. The breadth of relationships which Kelli brings to the table is remarkable, and reaches outside of the US to International markets as well. But beyond this, Kelli is also very aware of the shifts and movements in the thinking of content creators, producers, distributors and service operators, providing her client with a good map of how new messages, new distribution ideas will resonate in the marketplace. Beyond the contacts, Kelli brings the context. I have personally enjoyed working with her, and look forward to many more engagements in the future."
– Hervé Utheza
Chief Data Strategy, Americas
Head of Media at HERE Technologies
Principal, Herve Utheza Consulting (Digital Media)
Former VP & GM of TV Properties at Orb Networks
"Kelli is a consummate professional, most attentive to relationships with artists, bands, management, and record labels. As anyone who has worked in entertainment knows, it's an enigmatic industry – one that can pivot on a dime to the whims of popular culture yet conversely can morph slowly over time in other ways. Figuring out the enigma on a daily basis is how Kelli shines. Kelli gets where the industry has been and where it's going. She's been awesome in supporting our OnTour product lines, working with new and legacy artists, and helping us build a world-class digital content offering. Kellie is very well connected to the digital world and is a former major label A&R executive, so her strengths are with people. That's probably why being with her is a great hang, whether she's speaking on a music or technology panel, or talking over a STBX about music or business. In sum, Kelli's unique strengths help those around her to bring music back into the music industry, and that's a great MO for many of us in this industry to assume on a daily basis."
– Scott Strandell
Senior Director, Global Content, PassAlong Networks
"Kelli is very well organized, energetic, creative, brilliant and has great people skills. Her resume is heavily weighted in technology and media/entertainment as they 've converged. There are abundant opportunities in aggregation of content and new media distribution and monetization technologies, especially in wireless. Owing to her extensive relationships and experience in this space, Kelli can bring great value and leadership to these endeavors."
– Mark Chasan
Chairman & CEO, AWE Global Inc
Former Founder/Chairman/CEO of Music
Former Chairman and Managing Director of Transformative
"Kelli's contributions to our business were significant early on in terms of industry networking and general management of marketing communications. She has a long, rich history in the music/technology field and many contacts there accordingly. I was very satisfied with the results of our business relationship and wouldn't hesitate to recommend her to others.
Kelli has been instrumental in enabling us, as an Australian company, to operate in the US market. Her contacts and her knowledge of how the market operates have opened doors for us in days where they would have otherwise taken weeks, if it were possible for us to open them at all (with VCs, music service providers, and large technology companies alike). She has been a genuine pleasure to work with, and we wouldn't hesitate to recommend her services to others. We look forward to continuing our productive association with Kelli as we progress further with our efforts."
– Luke Carruthers
General Partner, 25Fifteen
Former CEO & Co-Founder at HiFinity Systems
"Working with Kelli has been such a pleasure. Her vast network, knowledge of the digital entertainment industry and professionalism is all part of her success. I have been fortunate to learn from Kelli and would recommend her anytime."
– Tammy Camper
Global People Programs Mgr., Quantum Global Tech
Former Executive Recruiter for Motorola Inc
"Kelli has been instrumental in helping Tapwave establish relationships with top-tier content providers of music and video. She has a knack for bridging the technology and media business worlds, working tirelessly to find a relationship that benefits both. I've also found that she seems to know and have the respect of the key decision makers in both environments. Finally, Kelli is simply a pleasure to work with."
– Scott Lincke
Consumer Products Management Lead, Emerging Products at iRobot
Former Sr Director, Connected TV & Emerging Market Products at Yahoo
Former Sr Director of Multimedia Strategy at Tapwave, Inc
"I want to extend my appreciation for the good work that you did in helping hone Wipro's value proposition to the Entertainment segment, specifically to the film studios and record labels in Southern CA and their parents/subsidiaries on the East Coast. Your guidance and insights to the technical teams in packaging the solutions into a simplified manner was instrumental in the differentiation that was created around Wipro in this segment. The many Wipro introductions that you arranged with key contacts in the industry amongst people who valued your judgment should have a direct bearing in Wipro's penetration in this segment.
Thanks for your patience in working with us through those tireless hours and multiple iterations to solutions, marketing plans and strategy sessions. I look forward to the opportunity of working with you once again and wish you the best in your future ventures."
– Kanwar "KD" Singh
Managing Director at Accenture
Former VP at TIBCO Software
Former VP & Global Head, Wipro Technologies
"Kelli worked with us in the Fall of 2009 to kick-start our business development activities in the US. We have been very impressed by her drive and the depth and breadth of her network. As a direct result of her involvement we have made excellent progress and are now in trials and negotiations with some of the leading digital media companies and record labels in the US."
– David Courtier-Dutton
CEO, Slice the Pie (UK)
"It has really been valuable and rewarding having Kelli on the Storymail team as our virtual 'Director of Entertainment Alliances'. She has taken ownership of the entertainment vertical for us, and has opened doors for us with many of the most prominent film studios, record labels, artists, TV shows and networks. Her in-depth knowledge of the intersection between the technology and entertainment sectors has made her contributions invaluable to us in understanding market trends, players, and opportunities, and in being the primary business development liaison for us with the entertainment community. Kelli has been able to reach many influential decision makers in a broad range of entertainment companies on our behalf; this has expedited our ability to educate these leaders on how Storymail technology can impact their efforts in a significant fashion. We appreciate Kelli's help in jump-starting this effort with & for us."
– Eric Sternberg
President, Sapphire Journeys
Former Sr Marketing Manager, Cisco
Former VP of Marketing at Storymail
"Kelli's Rolodex, access, and expertise were invaluable to us in a range of projects across the digital media realm. Her willingness to go the extra mile as an extension of our management team opened doors and made her a resource that we relied on. We would recommend her without hesitation."
– Alex Baker
COO, Riptopia/BP Digital Media
"Kelli helped us to research, organize, launch, and develop a crucial part of our business. We were impressed with Kelli's knowledge of the music industry. Her contacts helped us to quickly analyze our comparative marketing strengths and weaknesses. We learned a great deal from Kelli's work and were more than satisfied with her performance."

– Jim Hollenbeck
President, Hollenbeck Associates
Former VP of Marketing & Bus Dev, eStar, Inc
"Working with Kelli makes finding the right connections in the media & entertainment industry look easy. She was able to open doors to leaders in the sector and facilitate conversations with C-level execs, opening previous closed doors. She brought fresh insights, was extremely quick to understand our (automotive) industry and helped us to sharpen and focus our strategy intelligently. It's been very impactful! We look forward to working with Kelli again in the future".
– Thijs van Herkhuizen
General Manager
Faurecia Aptoide Automotive